Charles University supports research collaboration within the 4EU+ Alliance by so-called mini-grants, seed funding for teams from the 4EU+ universities developing projects in the Flagships.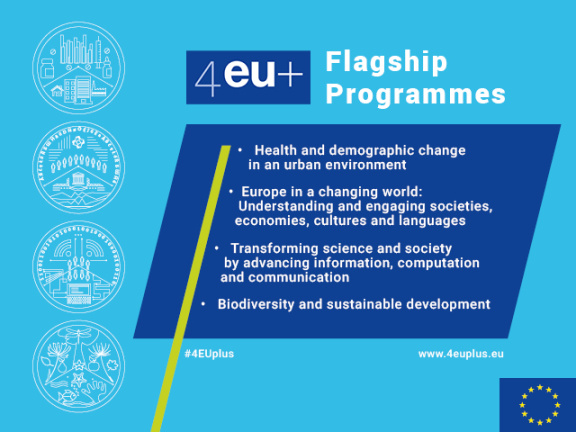 The basic parameters of this call are as follows:
Deadline for submitting requests for support is 27 February 2022.
Project teams that have already received support in the form of a mini-grant three times are not eligible for additional funding.
More information: